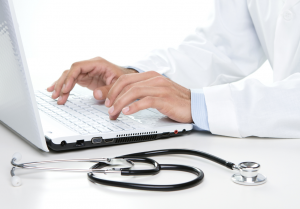 Navigating the nuances of insurance policies and patient procedures normally requires lots of labor. This is especially problematic in pain management since some insurers will cover interventions like pain relief injections or epidurals for some procedures but not others. Pain management billing and coding is just one aspect where you can improve your revenue cycle management with the help of an RCM vendor like TrueRCM. Modern software can optimize your business and automate many of your administrative tasks.
Pain Management Billing and Coding Strategies
There are millions of possible combinations for medical billing. However, your goal is always the same. You need to get the reimbursement that you've earned from insurance providers, and the sooner you can bill correctly, the faster that money can come in. As it stands, most medical facilities and billing companies do this with an army of coders and lots of clinical staff. That's why studies have found that administrative costs can sometimes exceed more than 25% of your budget.
How much more efficient would your company be if you could outsource some or all of your billing operations to a company with both technology and expertise? An RCM vendor with experience vast experience with a multitude of payors can help you understand what will be covered and what won't. Instead of making a mistake and receiving less than you expected, you can rely on TrueRCM to provide guidance as well as the necessary workflows and tools to ensure your revenue integrity. In addition, you'll receive true insight into your revenue performance.
The Right Revenue Cycle Management Software Optimizes Your Operations
Revenue cycle starts with your billing processes. Billing properly according to the patient's profile and insurance policy will minimize denials and maximize income. However, that's only the tip of the iceberg. Along the way, other activities like creating payment plans, financial reporting, and clinical document compliance are all necessary initiatives to optimize operating margins. These tasks are incredibly important and require the right resources for best performance.
An all-in-one solution can give you the tools you need to properly manage these tasks and produce consistent revenue enhancement. When a provider inputs a diagnosis, a vendor like TrueRCM can evaluate the patient's insurance profile to determine the best way to seek approval and bill accordingly. Regular financial reports are produced in real-time through our proprietary portal which features robust analytics. Our experienced team leverages our technology resources to review your records for anomalies and helps to correct errors before they go out the door. Overall, more optimized operations translate to more retained revenue.
TrueRCM Streamlines Success
With our robust RCM platform and specialized team, you'll stay ahead of the curve when new legislation imposes new rules or when an payers update their policies.. We track pain management physician education requirements by state and can provide insight into performance by practice location and individual provider.
To learn more, contact TrueRCM to request a demo of our software and see how it can benefit your business.