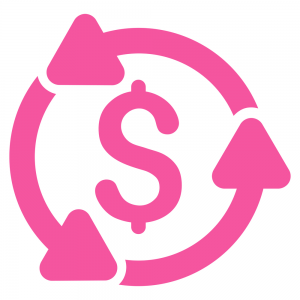 If you're a doctor or healthcare administrator, you understand that choosing the right RCM partners is key to the success of your practice. This is because the best revenue cycle management partners will boost your revenue. They do it through revenue optimization and increased efficiency. A great partner has outstanding healthcare analytics and customizable reporting, too. Whether you're located in Illinois or prefer a nationwide service, we'll cover how the best partners do it and how it benefits you.
What Is RCM (Revenue Cycle Management)?
RCM is a process that healthcare organizations use to manage revenue and expenses. The main goal of RCM is to optimize revenue and cash flow while reducing administrative costs. There are various ways the best people do this, and they work at each stage of a patient's treatment. Here are a few ways a top-producing service boosts your bottom line and helps your practice perform better.
Revenue Optimization
The best RCM partner aims for revenue optimization. They achieve it by increasing operational efficiency and improving each step of a patient's treatment path. The revenue cycle begins when a new patient registers, then follows the patient through the organization. It includes medical records management and ends with coding, billing, collections, and banking. Optimization also includes practice management services like scheduling and patient management. This area is the heartbeat of the organization.
Healthcare Analytics
Analytics for healthcare facilities are what financial analytics are to businesses. They are a set of tools used to analyze healthcare data in order to improve patient care and delivery. Healthcare generates a lot of data from medical records and claims data to provide performance data. All this information can be difficult to manage, but it can be transformed into actionable insights with the right tools. This is an important area because it contains the metrics of the organization. The best RCM partner helps you manage those metrics. That drives better decision-making in healthcare and practice management.
Customizable Reporting
A good partner provides superior reporting. They'll help you tap into your data using tools that provide crystal-clear views of your practice. The reports are important because they help professionals track performance and identify areas of improvement. They help improve a practice's financial health by providing insights into patient acquisition and retention.
Additionally, great reports help providers streamline their billing and collections processes. Overall, targeted reporting helps organizations optimize their operations and improve their revenue because they can see what's happening in every aspect of their healthcare business.
Hitting the Target
The best choice of RCM partners is the company that assists you in meeting and surpassing your financial goals. They will save you time and money and help your staff focus on the best patient care possible.
Services available Nationwide with Headquarters in Arlington Heights, Illinois
If you are looking for a top choice for your RCM needs, we can help. TrueRCM offers billing and claims management, as well as practice and compliance management solutions to all healthcare-related businesses. When you work with us, we become an integral part of your RCM operation. We work to optimize revenue, collections, automation, and efficiency for your practice. Contact TrueRCM today. See how we can help you achieve and surpass your revenue goals!